Pony tails, braids and "artistic mess" on your had...
New season is already here and we need to take care not only about our wardrobe but also about damaged, during the cold period, hair!
Thank's God, new hair trends would not rape
our hair!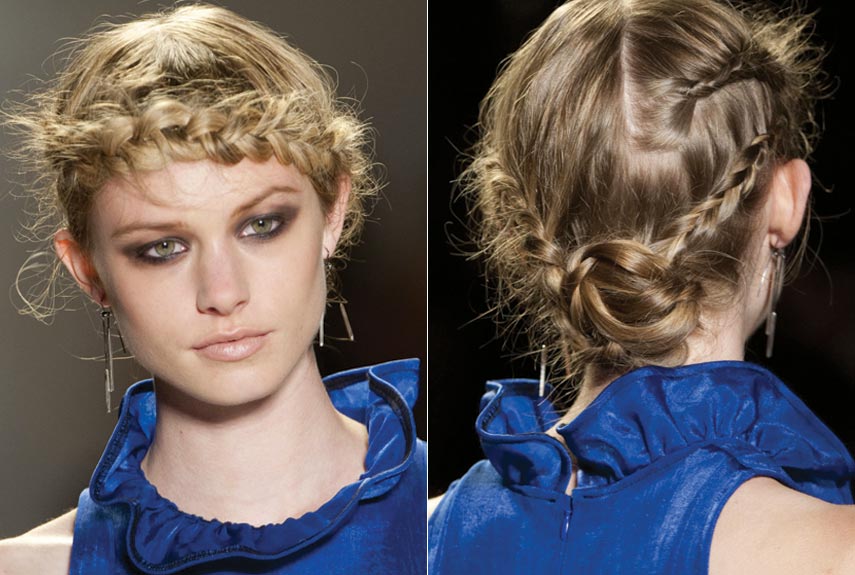 babble.com
I'm going to discuss two my favorites trends!
Pony tail is the simplest way to keep your hair in a proper way in any case of your life, during the whole day. Here I could recommend two ways to do it: make a sleek tail...
...
or, ruffle the tail for extra volume!
Another hair trend for the Spring season 2013 is a braid!
Try to make it as natural looking as possible. This look of your hair gives you a special opportunity to act free with your clothes and to choose any style you like!
Весна требует от нас особого внимания к своему организму! Поврежденная холодами кожа, сеченые волосы требуют максимального ухода. Так что прежде, чем пускаться в эксперименты и пробовать новые веяния моды в индустрии красоты, проведите необходимые оздоровительные процедуры!
Сегодня я рекомендую вам две новые тенденции в прическах, на сезон Весна/Лето 2013! Первый вариант - Конский хвост. Варианта два: можете гладко зачесать и ровно собрать волосы или же начесать сам хвост, придав ему дополнительный объем. Второй вариант - Косы, во всевозможных вариациях. Совет: старайтесь максимально сохранять небрежность, ведь подобная прическа, я имею ввиду растрепанную косичку, подойдет к любому стилю одежды!